Five things new entrants to the flexible workspace sector should know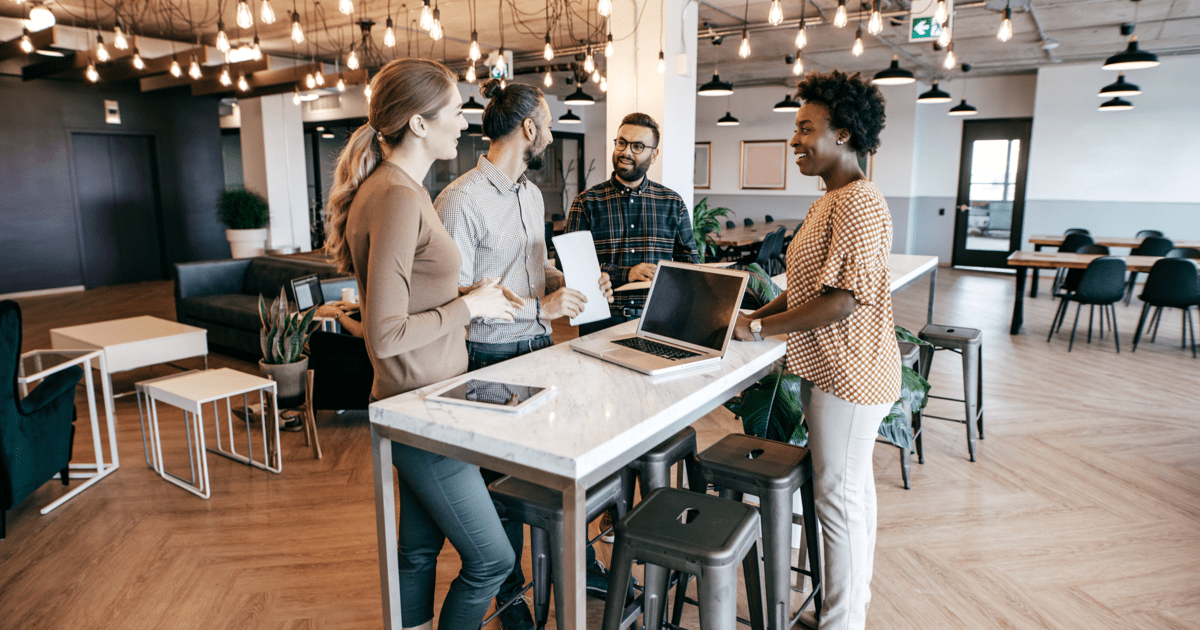 Table of contents
With flexible workspace now increasingly seen as an asset class that can promise strong revenue generation, many landlords and entrepreneurs are looking to become part of this growing industry. In their article from the end of 2021, Allwork.Space highlighted how demand for flexspace was strong with a rise of 48% compared to pre-pandemic levels. This all sounds very tempting to potential operators/landlords but is it a case of 'build it and they will come' or is it a decision that merits a lot more thought and consideration? We've put together a list of five key things that any new entrants to the flexible workspace sector should know.
Do your research
It sounds obvious but the more research and due diligence you put into the process of selecting a potential workspace, the higher the chances of it being successful. According to startup statistics 42% of businesses fail because there is no market need for their services. For flexible workspace, the most obvious thing to consider is location opportunity. Do you see a gap in a city/town centre, or is there more potential in rural locations? What's the economic profile of the area you are looking to set up in? How are your clients going to travel to your space, do you need sufficient parking or is the public transport network sufficient? By putting in the research before you take the plunge you can ensure your space gets the best possible start.
Define your brand
Increasingly the flexible workspace sector has taken a leaf out of the hospitality book and begun to really think about how it brands its offering. It used to be that you could open a space with some desks, tables and white walls and not really think about your brand proposition. Now operators are lot more savvy, perhaps it's the WeWork effect and the effort they put into their branding, but it's become increasingly important to really think about where your flexspace brand sits in the market. Are you a five star operator or do you want to offer a more basic service? What type of clients do you want to attract to your space? How strong is your branding? By putting together a brand strategy you can help to improve customer retention and stand out in this crowded market.
Get out and network
When entering any sector for the first time it's good to get out and network with likeminded others. The flexible workspace sector is no exception and offers a number of groups that welcome new operators. We'd recommend searching out the Flexible Space Association who are the leading trade association in the UK market and run various conferences, webinars and networking events across the country. There's also GCUC (The Global Coworking Unconference Conference) who operate out of the USA but also have a UK branch. By getting out and meeting other operators you'll be able to build your knowledge alongside your contact book.
Choose the right partners
Having done the research, defined your brand and met fellow operators, you'll now be in a great position to really make your workspace a success. However, like any good business you need to make sure you surround yourself with the best people. This is where good partners will help. Trust is vital here and you want to make sure that your key partners, whether it's the company fitting out your space, the brokers who provide leads or the team that keep your space clean and tidy, are trusted, reliable business partners that want to be part of your success story.
Ensure the tech is right
This wouldn't be a technologywithin blog article without some mention of technology, but in our experience getting the tech right in your space is a vital consideration of any new operator. We would recommend getting your technology partner involved as early as you can in the opening process. Your clients will expect to be able to move into your space and get working with the minimum of fuss, so your internet and connectivity needs to meet their needs. Internet is seen as the fourth utility and bad connectivity will see a lower occupancy rate in your space and a negative impact on your business.
Like to know more?
At technologywithin we're experienced not only in the tech side of things but also have a great network of contacts that we can introduce you to help your workspace be a success. Get in touch with our friendly team today to find out more.
Subscribe to our newsletter
Connectivity and workspace management services that empower operators and landlords to grow