Fibre leased line vs. business broadband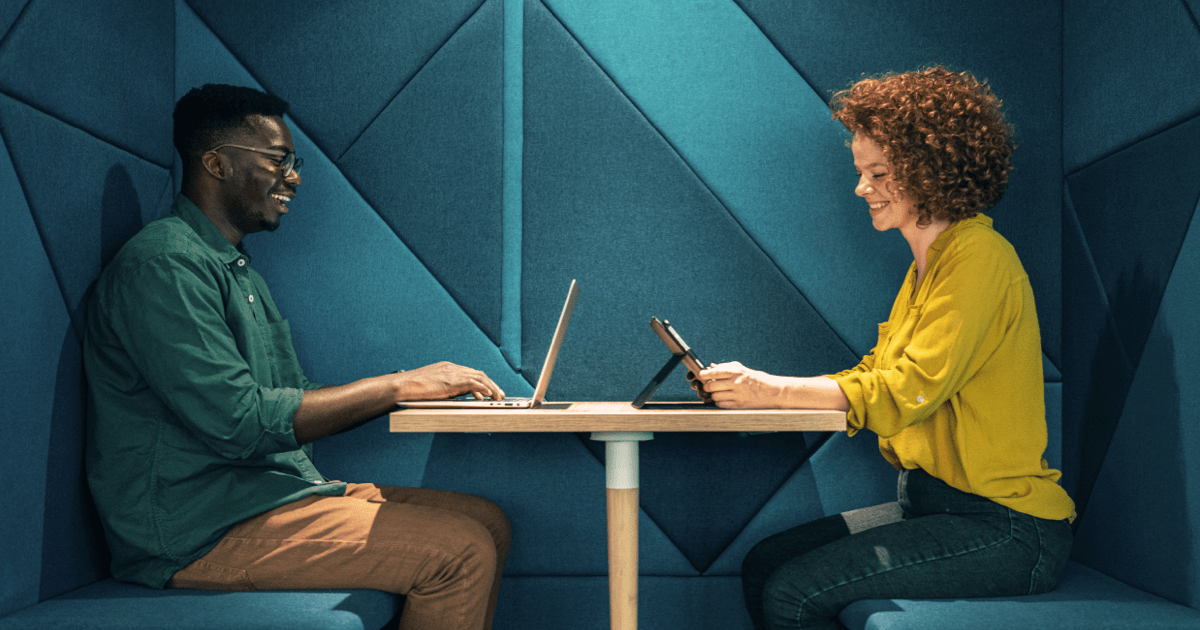 Table of contents
There are an overwhelming amount of business internet options on the market. The wide pricing variance, speeds and tech speak make it tricky to pick out the right solution for your business. So, we have created a simple guide to break down the details and help you choose the right connectivity to supercharge your business.
Start with your business needs
Rather than puzzling over whether 100mb, or 1Gb is the speed that's right to run your business, think about how your internet is performing currently. If you often feel that your internet performance is slow when downloading large documents, or video conferencing connectivity is poor quality when multiple team members are logged in, that should tell you that you need to up your download speed.
Also, think about how reliant your business is on connectivity reliability.  If the internet connection went down for a day, how would it affect your team's work efficiency and how much business would you lose? If the answer is that your business stops functioning and money stops coming in then it's become a business-critical service and is worth investing in.
 Leased line fibre vs. broadband – what's the difference?
Traditional broadband uses an older technology called Asymmetric Digital Subscriber Line (ADSL) and is provided over copper cable back to the telephone exchange, which cannot deliver the download speeds, or reliability, of fibre.
Fibre to the cabinet (FTTC), also known as fibre broadband, means that fibre is laid to the nearest street cabinet and then traditional copper to the building.  This is faster than ADSL but is still a shared service, meaning that contention can be an issue.
A fibre leased line is a dedicated fibre optic internet connection end to end and is the gold standard of internet connectivity. The main benefit is that it's a dedicated internet connection – which means that the line is uncontended, so no one shares it with you and your speeds won't fluctuate or drop during peak times, like they can with broadband.   Fibre leased lines also come with a service level agreement (SLA) guaranteeing high availability and fast fix times.
In terms of speed, these dedicated lines range from 10Mb all the way up to 10Gb (10,000Mbps leased line), ensuring that your internet connection can grow with your business.  100Mb lines are the most popular among UK businesses.
Location, location, location
Your business broadband performance is directly connected to your postcode. If your office is in a remote area, the distance from the building to the nearest fibre cable (at the exchange or street cabinet) is likely to be further.  So, performance will be weaker and you will have more to gain from installing a fibre leased line.  In this case, it could well be worth the investment, so check with suppliers.
Future proofing your business
The rule on internet connectivity is that usage rarely goes down, so staying ahead of your bandwidth needs is key, especially if you are committing to a three-year contract.  The good news is that the costs of fibre is coming down, so by installing it now, you can rest assured that you have made the best decision for your business.
Choosing a supplier
Look for a supplier who:
Has experience of managing fibre delivery – it often takes up to three months to install a line
Can answer your questions about fibre availability in your area and what service will suit your company
Offers a broad range of download speeds
Offers back-up lines for a fully resilient service
Provides full telephone and online support
Get in touch
At technologywithin we provide fibre internet to companies all over the UK, offering expert advice, smooth service delivery and great customer support to our clients.
If your business needs supercharged internet, ask us for a no-commitment quote. Just complete the form here and we'll be in touch with an accurate quote and to answer any other questions you may have.
Subscribe to our newsletter
Connectivity and workspace management services that empower operators and landlords to grow