5 ways to use tech to increase revenue at your flexible workspace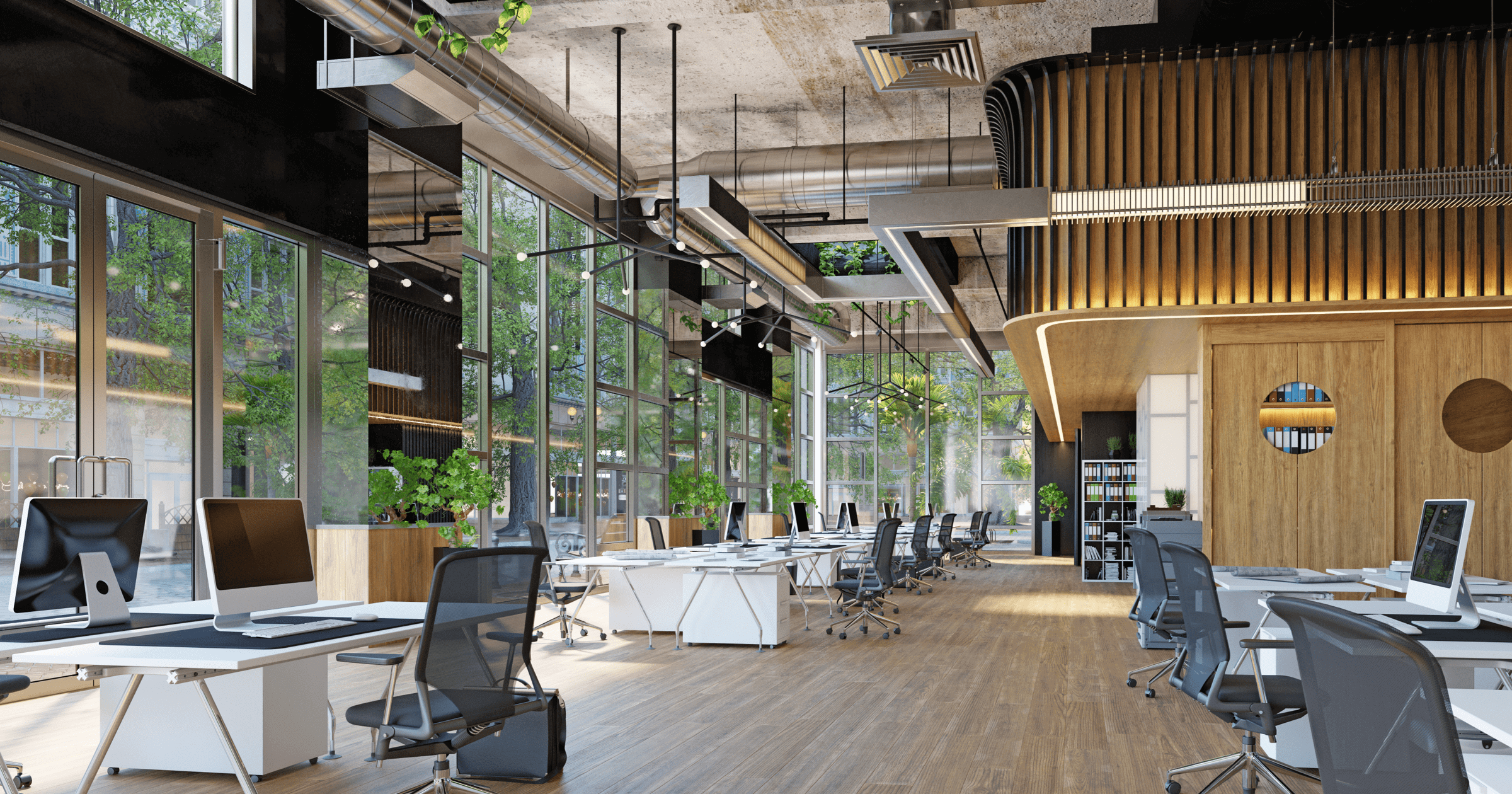 Estimated reading time: 4 minutes
Table of contents
Our clients regard us as their technology partner and frequently look to us for advice on getting the most from their workspace technology. Our team are highly experienced in ensuring that the tech is tailored to the space, rather than trying to push a one size fits all approach. This more customised approach also means that we are always able to offer operators advice on creating revenue opportunities by using their tech.
So, with this in mind, we felt it was a good time to share our knowledge of tech revenue opportunities, via a webinar, for flexible workspace operators. Here's our top 5 ways to use tech to increase revenue at your flexible workspace.
Shared connectivity in flexible workspace
Good WiFi is a right that anyone who uses flexible workspace expects. Users want to move in, get connected and get to work. That's why shared connectivity services are vital to any operator. However, just because it's a shared service doesn't mean that there aren't opportunities for revenue to be generated from it. One of the most common ways is for the operator to include the cost in the desk rate, thereby giving their clients the appearance that the internet is 'free' as part of a workstation package. There is also the option of offering an 'enhanced' shared connectivity that fills the void between the basic shared service and a dedicated connection. It's best to only offer one enhanced connection option to keep things simple and offer a great stepping stone to dedicated connectivity options.
Dedicated connectivity in flexible workspace
A commonly asked question for our team is why would a client need a dedicated connection? The answer can vary depending on the user's needs. With the recent changes in working styles and an increased reliance on video calls and meetings, dedicated connectivity is becoming a more common request, as users need the speed and reliability of their own connection. When it comes to generating revenue from these services operators can offer very competitive pricing to users over the prices they would pay if they tried to arrange their own connectivity. The cost of leased lines has reduced over the years and operators can now have larger capacity lines installed for less money, thereby offering great deals for their users.
Voice services
It's fair to say that voice services aren't quite the revenue generating opportunity they were a few years ago. This doesn't mean that voice services can't still be part of any good flexspace operator's offering. While there is less demand for physical handsets, there is increasing use of mobile/app-based services that can fill the void. There are also a lot of businesses who need to monitor and record calls, something that can't be done via mobiles but can be offered by voice services. The other important factor that operators need to consider is flexibility. Users wanting voice services may look to bring in their own solution. However, many of these services have contract terms of 3,4 or even 5 years. Savvy flex operators can offer users a more flexible voice service without such long commitment times.
Comms rack space to increase revenue
Comms rack space is perhaps not the most obvious service to consider when looking at additional revenue generating opportunities but it's one that should be considered. Usually, the space for user's hardware is included as part of the overall workspace package. However, operators can charge for unused or additional space out to users who may want to house extra hardware on site. Certainly, in the current environment with rising utility costs its worth operators looking at this area for extra revenue opportunities.
Staff training
Finally, an area that isn't about technology but one that can help users to get the most out of it. By training and equipping their staff with a higher level of technical knowledge, operators can reap the benefits by enabling more upselling of services and greater time efficiencies with less time spent by their team dealing with issues. People buy from people and if the team at the space are confident in their knowledge it will reflect in more happy and satisfied customers.
Watch again and find out more
This blog serves as a good overview but if you'd like a bit more detail on the five ways to use tech to increase revenue at your flexible workspace then you can watch a recording of the webinar here –
If you'd like an informal chat about the tech can increase revenue at your flexible workspace, call 020 7953 8888 or email hello@technologywithin.com
Subscribe to our newsletter
Connectivity and workspace management services that empower operators and landlords to grow