Hospitality – WiFi for Hotels
Connectivity that delivers five-star service
The line between work and leisure time is blurring all the time. Your guests expect a home from home experience and the enhanced internet services that go with it.
Our solution allows you to easily manage your network via our user-friendly solutions. We're unique due to our experience in both the hospitality and flexible workspace sectors, meaning that we can empower you to deliver a five-star service.
We bring our expertise in connecting managed workspace to the hospitality sector, ensuring you can offer the best quality WiFi service to support your conferencing and leisure business.
Resilient networks and seamless WiFi coverage
We take great care with every stage of the process to design, build and manage internet and WiFi services, to ensure reliability and a great guest experience.
By delivering dual fibre networks, we give you piece of mind that your network will be resilient and reliable.
Our collaborative approach to design ensures that WiFi access points and wiring are positioned to ensure comprehensive coverage, with wiring neatly hidden away.
We then deliver great performance every day by remotely monitoring and managing using twiindata, our unique data bandwidth management platform, which allows our team to manage the service in the background while your team focus on delivering the five star service your guests expect. The simple control interface also means that your team are empowered to easily manage any tweaks that may be needed in your day to day hotel operations.
Buxton Crescent is the UK's luxurious new spa hotel from the Ensana Group, offering guests all the services expected from a five-star hotel, alongside traditional hydrotherapy and spa treatments in a beautiful setting.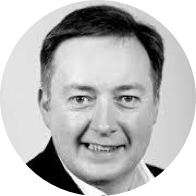 "I can open the hotel feeling confident that we will meet our customers' needs for great WiFi and TV services, whilst respecting this beautiful building and having the  management tools to ensure professional service levels for our clients." 
Jonathon Dawson, General manager, Ensana Buxton Crescent