The Hive Enterprise Centre (Southend Victoria) is a social enterprise, delivering local community focused flexible workspace and has built a reputation of as the best-connected enterprise centre in Essex.  It offers affordable all-inclusive serviced office accommodation and shared working space with state of the art communications facilities and free-to-access business support in a prime Southend city centre location. As a not-for-profit, The Hive team pride themselves on providing their clients with incredible customer service, top-of-the-range information technology, all available in a choice of high quality, flexible starter workspaces.
As well as flexible workspace and serviced offices, The Hive offers meeting and conference space that can accommodate anything from smaller 2-person meeting rooms all the way through to a 75-person conference room.

The Hive is a central point for business support in the South-Essex area. They are home to the local Growth Hub, a free government funded business support team that works between the local authorities and businesses to deliver fully funded information, advice and guidance for start-ups and growing businesses. Additionally, they are also the base to a host of other public, private and voluntary business support organisations, with many  offering grants and advice for businesses based at the Hive and the wider community of Southend and South Essex to take full advantage of.
Moving to a new technology partner
When they started the process of looking for a new technology partner, The Hive identified what was important for them in a supplier. One of the key factors, alongside the usual requirements of price and service, was a supplier who could offer a flexible solution to the connectivity in the workspace. The very nature of flexspace means that operators need to tailor their services to their end users as their businesses grow, so their connectivity services need to be flexible enough to do this.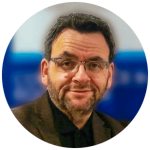 Mark Kass, Founder & CEO said:
"Flexibility is what we do. At the Hive we see ourselves as more than just an ecosystem, we're a SMEcosystem. We want to make our space a canvas that businesses can use to grow and prosper. Having a supplier that can offer the flexibility to help achieve this is very important to us."
Mark continued "We decided to start working with technologywithin as their solution offered not only the flexibility that we were looking for but they were also able to install their services with the minimum of disruption to our clients".
Kass is a proud ambassador of digital transformation for businesses of ALL sizes and in all sectors " One of our innovations has been the creation of a local and regional network we call "TechCity-on-Sea". Our close proximity to London means we have many local residents and entrepreneurs traditionally working in the City, Canary Wharf and Central London and now with the rapid rise of remote working in local flexible workspaces like The Hive , we needed to make sure we offered state -of-the-art technology to match – and in some cases, supercede – some of the connectivity capabilities of London's Central Business District. With our new fibre infrastructure and technologywithin's future-proof connectivity management system in place we can now stay firmly ahead of the curve in this important regional enterprise zone.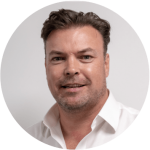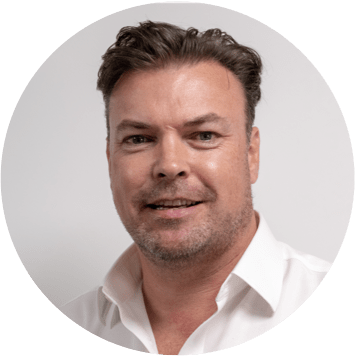 Richard Morris, Sales & Marketing Director at technologywithin said:
"We've known the team at The Hive for many years and love the service that they offer to growing companies, so we're delighted to get the opportunity to start working with them."
A smooth installation process
For technologywithin's experienced team, one of the main aspects of this project was to migrate the services from the previous supplier over to theirs. This presented a number of challenges which the team worked quickly to overcome.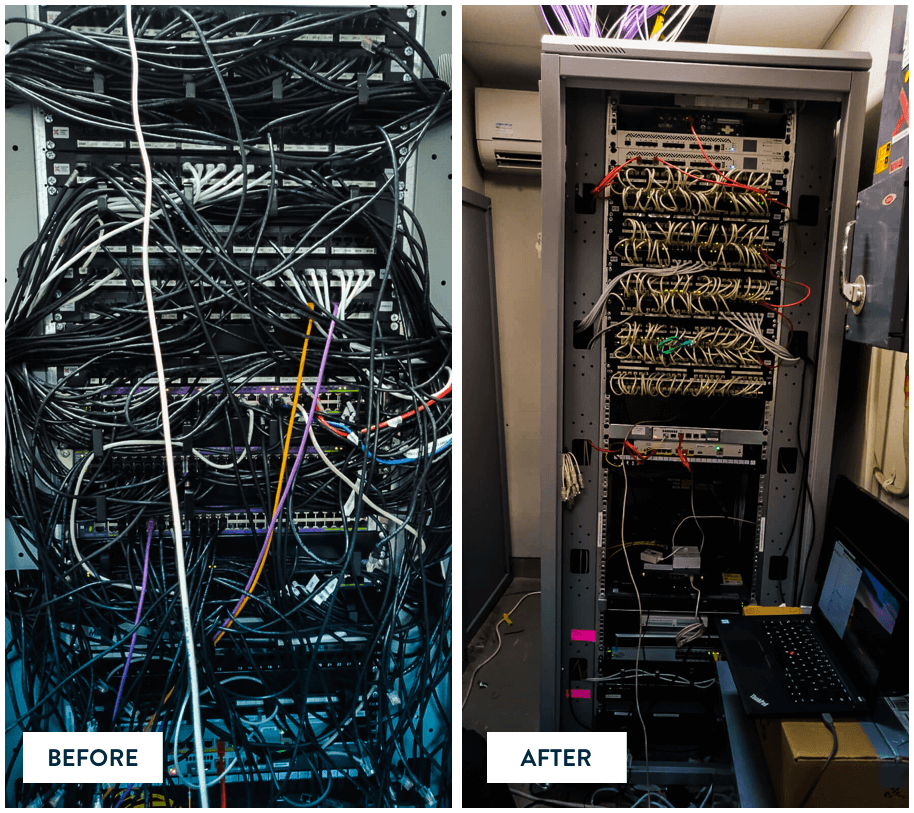 Richard Morris said "When installing our services in a workspace we want it to be as smooth a process as possible. We also want to future -proof the site so that centre staff are easily able to manage their connectivity. That's why after our team reorganised the comms room and cabling, they installed flood patching at the site. This was done so that centre staff wouldn't need to visit the comms room regularly to connect new clients. It can now be set up with a few clicks, using our twiindata software. This saves them time, allowing them to get on with their working day."
Mark continued " We were really pleased with the installation process from technologywithin. Their team were fast, friendly and knowledgeable and made sure the whole installation project ran as smoothly as possible."
To find out more about the Hive and the services they offer, visit their website – https://thehive.org.uk/